Abbeydale Tennis Groups
The Professional Tennis Coaching Team for Kids and Schools in Sheffield.
Our junior group programme is available for all ages and all abilities and takes place on our indoor courts all year round.
Ages 2 to 4
Tiny Tots
Primarily the focus is to help develop coordination and movement whilst introducing the child to tennis from an early age. Eventually with a racket & ball, mainly concentrating on fun and games linked with the sport. Coaches encourage parents to join in if they want to.
Ages 5 to 8
Mini Red
Mini Red is played on a smaller court, roughly Badminton size using larger soft tennis balls which means they are slower. The net is lower and the rackets are smaller, these factors help the child to develop better technique and simple tactics. Coaches may encourage the children to start competing in matches.
Ages 9 to 10
Mini Orange
Mini Orange is played on a court 3/4 of the size of a normal tennis court, the balls are 50% slower than actual tennis balls, the net is lower and the court is narrower which helps children continue to develop both technique and tactically. Matches at Mini Orange level are slightly longer which include singles and doubles in team formats.
Ages 10+
Mini Green
Mini Green is played on a full-size court but with slightly slower balls. As the children are becoming physically stronger they are able to cover the full court. Emphasis on continued technique and tactical development, using more power and spin as well as detailed athletic skills. Competition is both individual and team based.
Ages 11+
Full Ball
Full Ball is played on a full size court and introduces players to normal pressurised tennis balls which are faster and bounce higher. Full ball prepares children for adult tennis.
Abbeydale Tennis Club's Holiday Classes 2021
For 5 years + Tennis & Fun Games
Multi Sports Camps, including Tennis, Cricket, Basketball, Athletics, Rounders, Dodge Ball, Obstacle Course, Cardio Tennis & Fun Games.
Next Dates
| | |
| --- | --- |
| Mon, 04 Apr 2022 - Fri, 08 Apr 2022 | |
| Mon, 11 Apr 2022 - Thu, 14 Apr 2022 | |
PRICES:
Full Days 8.30am to 3.30pm @ £35.00 (Full Days for Full Week £150.00)
Half Days 8.30 - 12pm or 12.30pm* to 3.30pm @ £20.00 (Half Day for Full Week £90.00)
*Activities will restart at 12.30pm, but children are welcome to be dropped off and have lunch 12.00 to 12.30pm with the camp.
SUITABLE FOR ALL LEVELS - Please bring a packed lunch (if full day) and clothing suitable to play indoor & outdoors.
A sibling discount of 5.0% is available and will be applied at the next step.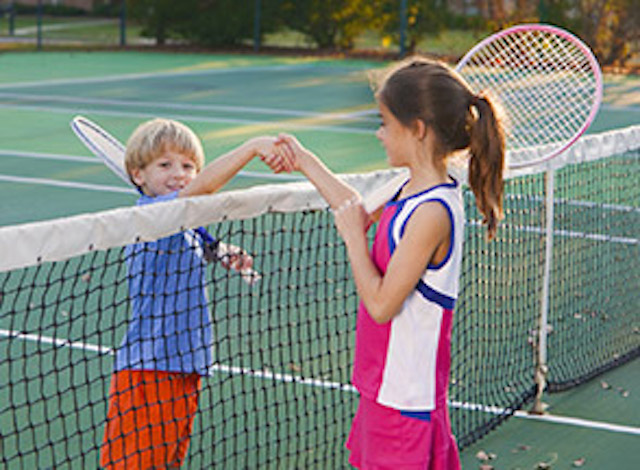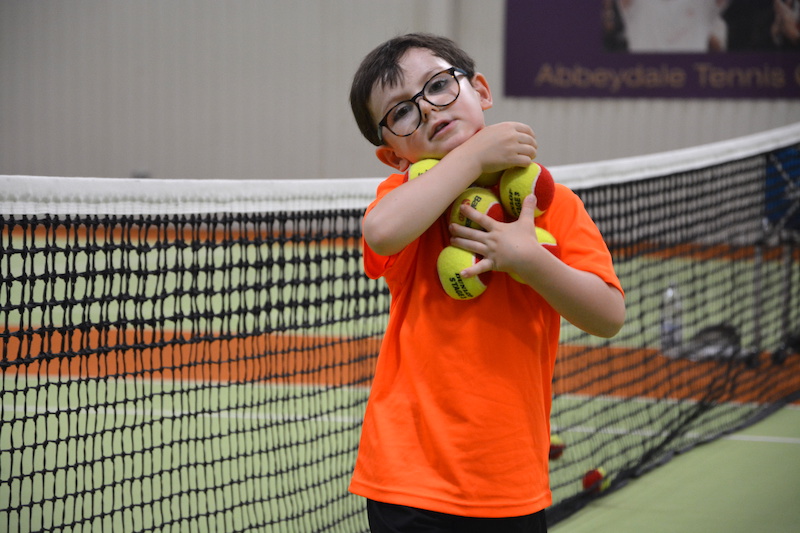 About Us
Welcome to Abbeydale Tennis Groups (ATG). We are the number one tennis provider for kids aged between 3-18, dedicated to providing high quality tennis coaching with an emphasis on technique, hard work, and fun!
Founded in 2021 by Joshua Gledden, ATG has already come a long way from its beginnings at Abbeydale Tennis Club. Josh launched this new business because he was was driven by his passion for appointing full time coaches. These experts are enthusiastic and committed to deliver excellent tennis classes for children.
We hope you enjoy our tennis classes as much as we enjoy offering them to you. If you have any questions or comments, please do not hesitate to contact us.